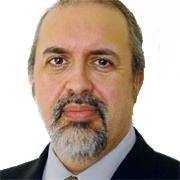 Hi and thanks for visiting. Dr. Brandt Dainow is
His research focuses on the digital ethics of future technologies, especially Artificial Intelligence, Internet of Things and the Smart City.  He is also a writer, consultant and technician.  This website contains information about his research, publications and technical work.
Brandt has a PhD in ICT Ethics and Futurology, combining Computer Science and Philosophy.
As a philosopher, Brandt seeks contact with people interested in extending our understanding of the Cyberspace.  His specialty is ICT ethics focused on autonomy and futurology, primarily via General Systems Theory.  He is the creator of Integrated Domain Theory.
He teaches "Philosophies of the Digital Age" at Maynooth University's Philosophy Department and "Data Analytics Ethics" at Maynooth University's Computer Science Department.
As a computer scientist, Brandt specialises in Web Analytics, ICT ethics and XML Dialects.
This site contains a range of material, which Brandt hopes is of interest to you.
---
Publications
Dr. Dainow writes for the business community on issues relating to web analytics, digital marketing and search engine optimisation. His aim is to provide actionable information founded on common sense and a deep regard for the bottom line.
Brandt also writes about Cyberspace from a philosophical perspective. His aim is to develop philosophical insights which can underpin society's thinking about the web, cyberspace and all things digital.
Research papers
The research section contains Brandt's philosophical musings and publications.  Here you will find the items most likely to be of interest: Brandt's most frequently cited article: "Necessary Inaccuracies in Web Analytics" and most recent peer-reviewed publications.
Articles
Brandt Dainow has been a regular contributing journalist in Web Analysis and Digital Marketing in iMedia Connection since 2002, ranging from introductory articles for the beginner to in-depth analyses of statistical methodologies in the field of web analytics.
Brandt is a regular contributor to RTE Brainstorm.
Many of these articles are reproduced in this website.
---
Research
Brandt completed a 5-year PhD by Publication at the Maynooth University's department of Computer Science in 2019. This research examined the threats to human autonomy generated by emerging ICT's, such as Smart Cities and the Internet of Things.  Brandt was grateful for a Hume Scholarship to fund this research.  His central methodology is philosophical, but he incorporates empirical research within a sociological context to determine the "what is" from which to draw philosophical conclusions. More details of Brandt's philosophical activity can be found in his RESEARCH page.
Since then he has pursued research into the position of social robotics under Christian theology and ethical assessment of AI systems, while continuing to develop Integrated Domain Theory.