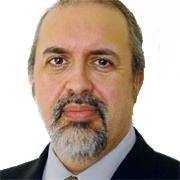 Hi and thanks for visiting my website. Brandt is an independent web analyst and writer and a doctoral student at the Maynooth University.  Brandt is a founder and current President of the Irish Chapter of the Internet Society.
This website contains information about his research, his publications and Brandt's professional services.
As a philosopher, Brandt seeks contact with people interested in extending our understanding of the Cyberspace.  His speciality is ICT ethics focused on autonomy and futureology.
As a computer scientist, Brandt specialises in Web Analytics and technical services in Drupal and WordPress.
This site contains a range of material, which Brandt hopes is of interest to you.
---
Publications
Brandt Dainow writes for the business community on issues relating to web analytics, digital marketing and search engine optimisation. Brandt's aim is to provide actionable information founded on common sense and a deep regard for the bottom line.
Brandt also writes about Cyberspace from a philosophical perspective. His aim is to develop philosophical insights which can underpin society's thinking about the web, cyberspace and all things digital.
Articles
Brandt Dainow has been a regular contributing journalist in Web Analysis and Digital Marketing in iMedia Connection since 2002, ranging from introductory articles for the beginner to in-depth analyses of statistical methodologies in the field of web analytics.
Many of these articles are reproduced in this website:
Philosophical papers
The philosophy section contains Brandt's philosophical musings and publications.  Here you will find the items most likely to be of interest: Brandt's most frequently cited article: "Necessary Inaccuracies in Web Analytics" and most recent peer-reviewed publications.
---
Web analytics consulting
A highly experienced consultant, Brandt helps organisations to manage their web analytics capabilities. Concerns may include staff, technology, planning, strategy, organisation or internal processes.  Website performance improvement is applied web analytics. It means analysing web analytics data to generate to-do lists which will improve the performance of the site, usually in terms of income or enquiries.
Site performance improvement is for those companies who want to put their website at the centre of their business strategy
---
Web analytics training
Brandt has been delivering business and technical training courses about the web since 1992. He has also participated in the development of courses with the University of British Columbia and at Maynooth University. Commercial training courses on XML, search engine marketing, web analysis and commercial management of websites are available.
Corporate training
Brandt has considerable expertise in onsite corporate training. Organisations he has trained include Microsoft, IBM, Ford, the International Atomic Energy Commission, US Air Force, Oracle, London's Natural History Museum, Unisys, British Telecom and many others across Europe and the USA.  Brandt's speciality is introduction of new technologies into IT departments.  He introduced HTML (and later XML) into many blue-chip corporations and has
Seminars
Brandt Dainow offers seminars on topics such as web analytics, online marketing, and website management. These seminars are not techie, they are for the average business executive. The aim is to present information in a manner which is both entertaining and easy to absorb. Some of the online marketing seminars are certified for Continuing Professional Development points with the UK Chartered Institute of Marketing.
---
Research
Brandt is currently completing a 5-year PhD at the Maynooth University's department of Computer Science. This research examines the threats to human autonomy generated by emerging ICT's, such as Smart Cities and the Internet of Things. Brandt is grateful to be in receipt of a Hume Scholarship to fund this research.  His central methodology is philosophical, but he incorporates empirical research within a sociological context to determine the "what is" from which to draw philosophical conclusions. More details of Brandt's philosophical activity can be found in his RESEARCH page.