Contact Information
Postal Address
Research Lab 1, Eolas Building,
Computer Science Department,
Maynooth University
Maynooth,
Co. Kildare,
Ireland.
Phone:
+353 1 7087551
Research Profile
Dept. Computer Science, University of Maynooth, ICT Ethics & Futurology
Brandt is researching a PhD at the Department of Computer Science, Maynooth University, Ireland.  His research focus is Integrated Domain Theory, which provides a framework for the application of General Systems Theory to socio-technical systems of the smart city.
He has published a number of papers during this research.
BACKGROUND
Brandt started life as a journalist and then moved into sales. He moved into computers in his late 20's as a programmer, and then as a technical manager at Microsoft. Eventually he became a strategic consultant in The City of London, helping banks adopt new IT solutions.
Brandt first saw the web in 1992 and the experience was electric. He guided many corporations in their first steps into the web, including British Telecom, the London Science Museum, Renault UK and Safeway Supermarkets. Over the years he has worked as a web designer, programmer, investment advisor, educator and as a developer of new web standards. In the late 1990's he had a minor role in the development of XML and assisted a number of organisations in the adoption of first-generation XML technology, including the International Atomic Energy Commission, Ford, Microsoft and Unisys.  From 2001 to 2014 he wrote a monthly column for iMedia Connection, a US digital marketing magazine.
During the dot-com boom Brandt worked as an investment analyst for venture capitalists evaluating business plans. It was during this time he became aware that none made adequate provision for assessing and improving performance. People had become very good at creating websites, but seemed to think that was the end of the process, rather than just the beginning. To Brandt the key to success lay in what you did once the site was running. This required measurement, analysis, and appropriate response. Since then his commercial focus has been on web analysis. He has developed a number of principles which he believes are fundamental to online success.  These have been published in his iMedia column.
Internet Society (ISOC)
Brandt is one of the founders of the Irish chapter of the Internet Society and current chairman.
Contact Information
Postal Address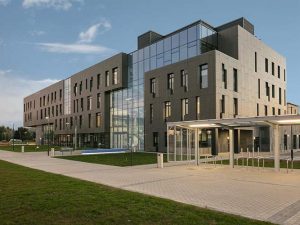 Research Lab 1, Eolas Building,
Computer Science Department,
Maynooth University
Maynooth,
Co. Kildare,
Ireland.
Phone:
+353 1 7087551