Contact Information
Postal Address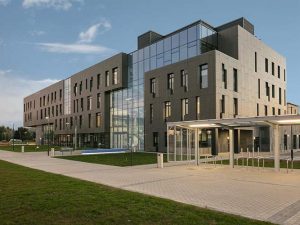 Research Lab 1, Eolas Building,
Computer Science Department,
Maynooth University
Maynooth,
Co. Kildare,
Ireland.
Phone:
+353 1 7087551
Research Profile
Brandt is currently in the final stages of a 5-year PhD by Publication. His research question is "What threats to human autonomy are generated by emerging ICTs?"
This raises three secondary research questions:
What are the emerging ICT's?
What is human autonomy?
By what mechanism can a feature of an ICT affect human autonomy?
Brandt's research focuses on ethical issues created by emerging digital technologies over the next 20-30 years, including Smart Cities, IoT, AI and autonomous systems, smart materials, bioelectronics and robotics.  His approach combines ethics, metaphysics, sociology, futureology and computer science.  Brandt's primary influences are Aristotle, Kant, Latour, Bordieu, Nissenbaum, Groffman, Luhmann and Hutchby.
Teaching Profile
Brandt holds a part-time position in Maynooth University's Writing Centre.  There he assists students from undergraduate to PhD with their written work, lectures on writing and develops handbooks for various departments.  He is an occasional lecturer on ICT ethics and web analytics in the Department of Computer Science.
Technical Profile
Having spent many years hand-coding, Brandt is now a passionate WordPress technician, running roughly a dozen sites for himself and various organisations.  His current focus is customisation of the new WordPress editor so as to lock users into formal pre-designed CSS styles.  He is familiar (but unhappy) with Drupal.  He also enjoys playing with Moodle.  He maintains a watching brief on W3C and ISO standards developments and is currently exploring ISO 37122, an initiative for assessing the development of smart cities.